At very first, please download GBox from our official website.
https://www.gboxlab.com/
Then you can find Google Maps in GBox and tap to download it.
1. Open the Google Maps on your device.
2. Tap Search here.
3. Type your destination on the search bar.
4. Browse the suggested results and tap on the one that you're looking for.
5. The route to your destination loads with some basic information along the bottom of the screen. Tap Directions.
6. The Google Maps driving directions display first by default. Tap Steps to read the turn-by-turn directions. This is useful if you're a passenger assisting the driver or if you need to skip ahead to make sure you make the correct turns.
7. Tap Start to begin real-time Google Maps driving directions that will guide you each step of the way.
8. If you prefer public transport, tap the train icon to view public transport options. Tap on a route to view more details of it or tap the default departure time to refine your search based on public transport leaving now or to specify an exact departure or arrival time.
9. You can also tap the person icon to view Google Maps walking directions.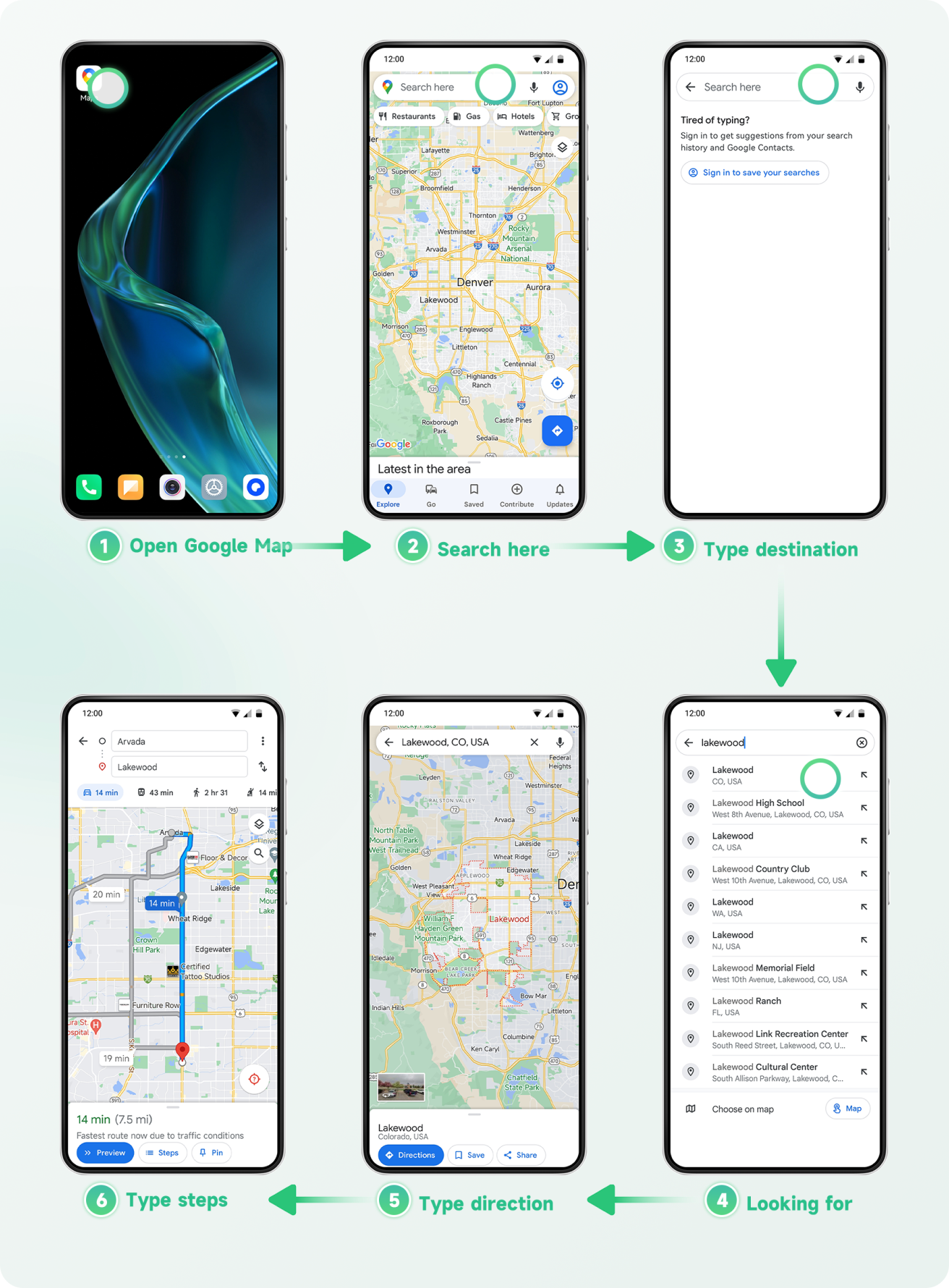 Now, you can try to use Uber in GBox. After that, you'll be amazed by the easy and smooth experience you can have thanks to GBox.
If you need any help, you can always contact us on social media such as Facebook, Twitter, Instagram, and YouTube.




We are willing to support you with any issues you may have.