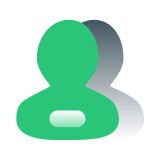 About us
---
We Are GBoxlab
GBox was founded in Singapore in 2018.

Gbox is a multi-platform instrumented application focused on Android. Our goal is to provide users with the best value-added features such as privacy protection and the ability to run multiple copies of an app. We aim to build a new mobile Internet ecosystem. With the help of Gbox's Bult-in GMS, everyone can use Google apps on any Android platform.
---
Official Android App
Get official android apps empowered by GBox. You'll get to experience extra features that aren't available on other versions. Including privacy space which creates a separate UI space for you to store different apps, along with the ability to run multiple copies of an app.
---
Our Company
GBox was born from VIRTUAL CUBE PTE.LTD. GBox provides the solution for all android users with built-in GMS and double privacy space. Our company is a technology-driven, user-oriented enterprise. We focus on the R&D of mobile Internet operating systems to provide technology empowerment for users with an increasing need for personalized use cases.


---
Our office
---
Note
GBox serves all Android models.You can download GBox from the gboxlab.com or app markets such as Galaxy Store, GetApps, AppGallery and else (Due to the policies of different platforms, there is no uniform launch date)

Gbox will be available in more countries in the future.
---
Contact Us
If you intend to share your feedback, and suggestions or say how much you love GBox. You can contact us through following ways: